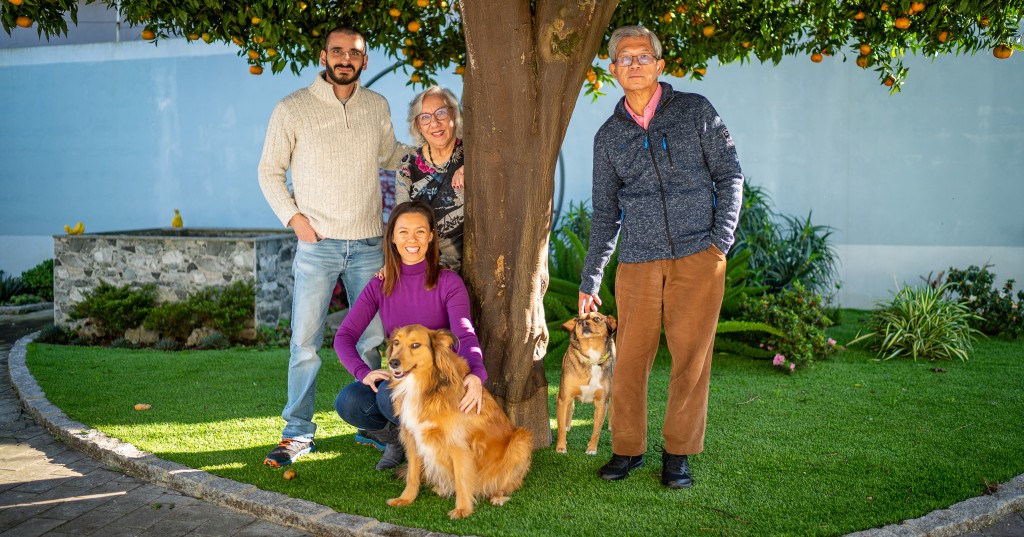 Madalena Pinto currently lives in Porto, Portugal with her husband Anake. Her daughter Sara and son-in-law Eddie run their own business in the tech sector and travel the World as Digital Nomads. During her free time, Madalena enjoys reading, travelling, knitting and cross-stitch as well as going to the cinema (and eating chocolate…) Her career has taken her to various places, including researching for her PhD in Brazil and collaborations with universities namely in Thailand and Brazil.
During the early stages of the academic life, Madalena worked primarily with isolation of medicinal agents from plants. Currently, besides natural products from  marine origin, she is focusing on the creation of new synthetic compounds, especially of the xanthone and flavone families. Research, however, is not solely focused on simply getting new compounds, but also on improving synthetic methodologies based on "green chemistry".
The purpose of the research is to develop, predominantly an interdisciplinary group comprising of the following areas, Organic Chemistry, Biology, Computer-aided Design, X-Ray Crystallography and Drug Delivery Systems. Such work is being conducted in the academic environment in the field of Medicinal Chemistry in Laboratory of Organic and Pharmaceutical Chemistry of Faculty of Pharmacy and at Interdisciplinary Centre of Marine and Environmental Research (CIIMAR). Her research area focus on Medicinal Chemistry, involving the synthesis and molecular modification of pharmacologically active compounds based on natural models of  marine sources, as well as the development of substances with antifouling activity. She has a special interest in chirality, namely in the synthesis of new receptors for artificial chiral molecular recognition, with application in liquid chromatography.
She is among 172 more cited scientists of the University of Porto of the world in 2020, and 2021 (of total 764 from Portuguese Institutions) by "World's Top 2% Scientists list" and also among 106 scientists of the University of Porto with the high impact in the career (of 512 scientists from Portuguese Institutions).
https://elsevier.digitalcommonsdata.com/datasets/btchxktzyw/3
https://noticias.up.pt/172-investigadores-da-u-porto…/
https://journals.plos.org/plosbiology/article?id=10.1371/journal.pbio.3000384
https://elsevier.digitalcommonsdata.com/datasets/btchxktzyw
Languages
– Portuguese
– English
– French
– Spanish